Be Good Kids – Curriculum Training Materials
The Be Good Kids Curriculum for Pre-Schoolers and Kindergarteners is a simple, direct help-aid for the complex, multifaceted challenge of character development.
The curriculum has been developed using four lessons to be fulfilled one week at a time, with a concentration on the following character traits:
Sharing
Being Respectful
Being Helpful and Kind
Good Manners, with a review of the learned character traits during the fifth week.
 Children will be able to identify themselves as "Be Good Kids" with each lesson, reinforcing the character trait for the week while building their good citizenship.
 Repetition of the Being Good is Fun game will also help to reinforce the concept that it is not only acceptable to Be Good, but it is a desirable condition to aspire to!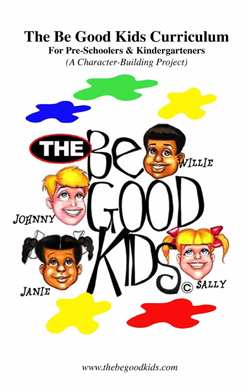 Check out the curriculum in use!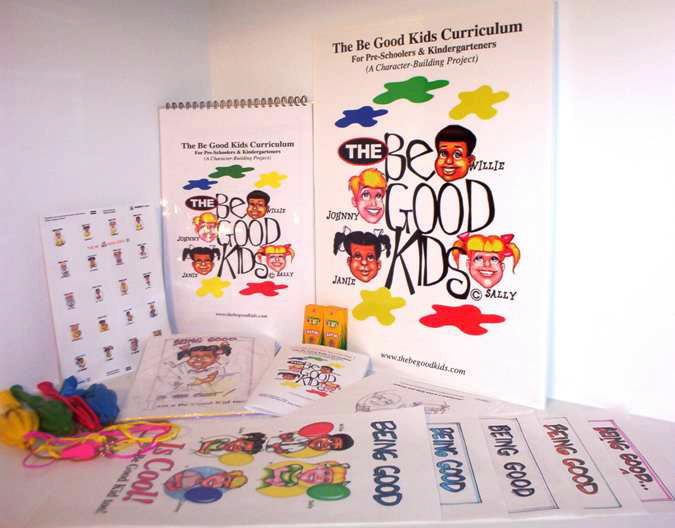 Materials Included In the Package
 Item Description – Quantity Included

The Be Good Kids Storyboard (1 each)

Box of Crayons (4 each)

Coloring Handout (20 each -100 total)

The Be Good Kid stickers (5 each – 20 p/sheet)

Activity Sheets (4 each)

Homework Assignment Sheets (1 each)

Courtesy Cards (to be reproduced) (5 each)

The Be Good Kid Punch Ball Balloons (5 each)

The Be Good Whistles (2 each)

Curriculum Guide (1 each)
Get Your Package Now, while Supplies Last!
For a LIMITED TIME ONLY
We are offering the entire package for only $149.00 (PLUS shipping and handling)
We Have A Limited Amount Of Packages Available For This Special Promotion.
 Order yours today, While Supplies Last!  We won't be able to keep this price very long!