"What a Bully Really Looks Like!"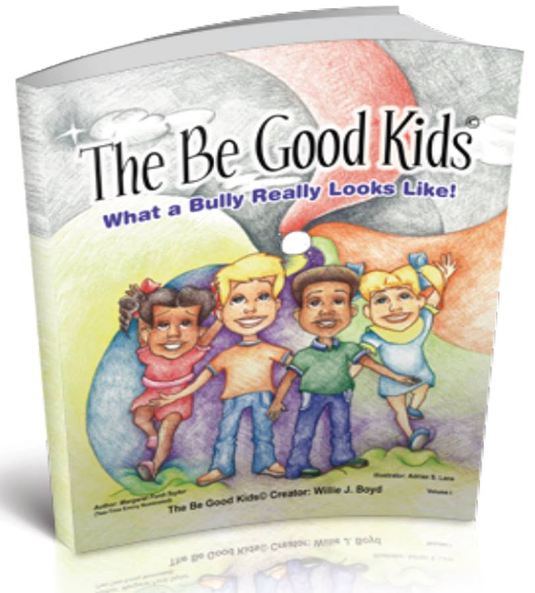 "Once upon a very special time in a place where almost every word was put to rhyme a wondrous site appeared one night in a moonbeam…" and so begins the magical tale of four incredible children who invite the reader to journey to a wonderful world dominated and controlled by all of the colors that exist in the rainbow.
One sunny carefree afternoon the featured youngsters, Willie, Janie, Sally and Johnny known collectively by all as "The Be Good Kids", are busy at play with the other neighborhood children when suddenly they find themselves involved in a very real and current-day dilemma initiated by the playground bully.  While the other play grounders freeze in shocked dismay, The Be Good Kids each respond in his or her own unique and gifted way; Janie, from the tenderest of hearts; Sally, from her sober, stern and stoic reality; Johnny, from a very pragmatic life view; and Willie, from a leader's all-encompassing overview.  As they have been known to do in other challenging situations, The Be Good Kids take charge.
There is a surprise confrontation with a bully that is guaranteed to delight; a needed lesson is learned; and normalcy is eventually restored.
This richly illustrated story is a modern day happily-ever-after adventure written with a built in musical resonance of highly textured language that encourages the reader, regardless of age, to join in the tale and enjoy the delicious fare that can only be provided by pure imagination.
See who is checking out "What a Bully Really Looks Like!"
Have you ever been bullied before?
Has someone in your family been bullied?
If you have a son or daughter being bullied..
If you have a granddaughter or grandson who's been bullied..
or a family member or friend who's been bullied..
We love "What a Bully Really Looks Like"
You will love "What a Bully Really Looks Like"
              ORDER NOW – AT THE
INTRODUCTORY PRICE OF JUST $19.99!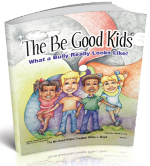 ABOUT THE CONTRIBUTORS: The cast of contributors for the books include: Willie Boyd, creator of The Be Good Kids© and the force behind The Be Good Kids© 5-day Greeting Card System; Margaret Ford-Taylor a twice Emmy nominated actor and writer; Adrian Lane a children's Illustrator; Frederick Burton the book designer and graphic artist. Follow the "About" link for a more detailed description of each of the illustrious writers, artist, illustrators, and visioneers involved.